Issued in the blog on April 15, 2020 at 16:40:00.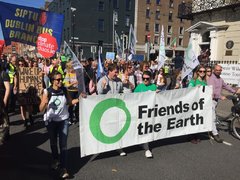 We're Hiring a Communications Officer - Apply Now!

The movement is strong, our team is growing, and we are doing more campaigning and movement building work than ever before.
With the growing demands and the increasing workload, we're in great need of a Communications Officer to work on campaign communications, social media and media relations.
We're looking for someone who shares our vision and passion for environmental and social justice, has an interest in and understanding of the grassroots movement and the political system for taking a bottom up and top down approach to achieving a just and fair world for people and planet.
Issued in the blog on April 15, 2020 at 14:47:00.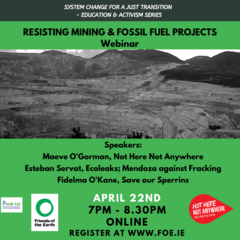 Exploring Challenges & Lessons from the movement at home and abroad
Join us for this webinar on grassroots experiences of resisting and campaigning against mining and fossil fuel industries on Wednesday April 22nd, at 2pm EST /  3pm ART / 7pm GMT / 8pm CET/
Fossil fuel and mineral mining industries are some of the most polluting and most damaging to health in the world, and they are a huge driver of climate change. Communities directly affected by these projects, along with environmental and climate campaigners, have mobilised for decades against these dirty industries. Join Friends of the Earth and Not Here Not Anywhere for this online panel discussion on some of the challenges faced and lessons learned in these grassroots struggles.
Issued in news on April 11, 2020 at 15:23:00.

Climate campaigners will be examining the joint policy framework for government Fianna Fail and Fine Gael are sharing with smaller parties with an eye on three big questions and six specific policy areas.
Friends of the Earth will be looking for answers on three overarching questions about the parties' approach to climate change:

1. Do the parties "Unite Behind the Science", and commit to 8% a-year emissions reductions?
2. Will the economic recovery plans reduce emissions or return to business, and pollution, as usual?
3. Is there a new commitment to social dialogue to ensure climate policy has public support?

1. Do the parties "Unite Behind the Science", and commit to 8% a-year emissions reductions?
Issued in news on April 09, 2020 at 16:13:00.

Campaigners call on parties to confront the climate emergency with the same determination as Covid-19
Efforts to reboot the economy must be consistent with, not contradict, Ireland's climate obligations
The Stop Climate Chaos Coalition [1], has today (Thursday 9th April) formally written to party leaders emphasizing three key principles which the Coalition believes should underpin the policy framework document currently being finalised by Fianna Fáil and Fine Gael, and the Programme for Government that follows. The campaign group called on the next Government to:
Issued in the blog on April 09, 2020 at 15:00:00.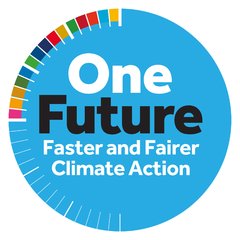 Fianna Fail and Fine Gael are close to finalizing a joint policy framework as the basis to go into Government together. In the coming days they plan to invite the smaller parties to talk about joining them.
FF and FG are the only parties whose leaders did not sign the One Future pledge for Faster and Fairer Climate Action. The only want to cut emissions by 2% a year when the science says it needs to be at least 8%. We need to bend the emissions curve rapidly, they are content to just nudge it.
Issued in news on April 08, 2020 at 14:55:00.

Leaked assessment from Attorney General's office regarding lack of energy security is misleading and inaccurate, say Stop Climate Chaos
Ireland's largest climate coalition, Stop Climate Chaos, has today refuted the claim by the Attorney General's office, reported in last Sunday's Sunday Times[1] that Ireland's energy security is at risk unless we invest in more gas infrastructure. According to the Sunday Times article, the undated analysis by the AG stated that the Irish state could incur fines if we are found not to comply with European standards for energy security.
Issued in the blog on April 02, 2020 at 09:57:00.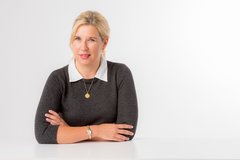 Guest blog by Dr. Cara Augustenborg,
Co-host of Down To Earth on Newstalk FM and former Chair of Friends of the Earth Ireland
While our planet gets a brief rest from human activity as a result of the COVID-19 pandemic, our former Chairperson explores whether anything can be learned from this experience to support future environmental protection. This week, she chatted with her Down to Earth co-host, Ivan Yates, on Newstalk about what lessons we can learn so far and writes about these lessons in our guest blog.  
How is the planet responding to coronavirus?
Issued in the blog on March 31, 2020 at 17:10:00.
How do we think about climate while our government and our health workers are focused on the immediate threat of COVID-19?
The One Future Campaign hosted this webinar last week to explore this question.
When we are all pulling together to ensure that the most vulnerable members of our are society being protected how do we talk about how climate and biodiversity breakdown remains the context for all our collective challenges?
Speakers include Oisín Coghlan, director of Friends of the Earth and coordinator of Stop Climate Chaos, Dr. Sandra Green from Irish Doctors for the Environment, Cliona Sharkey, head of policy at Trócaire and Sadhbh O'Neil, policy officer at Stop Climate Chaos. The discussion is facilitated by Áine O'Gorman, Activism Support for Stop Climate Chaos.
Issued in the blog on March 30, 2020 at 17:05:00.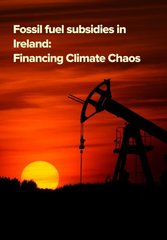 Friends of the Earth Ireland via its involvement in the Citizens for Financial Justice European project commissioned an independent researcher to investigate fossil fuel subsidies in Ireland.
Issued in the blog on March 27, 2020 at 11:12:00.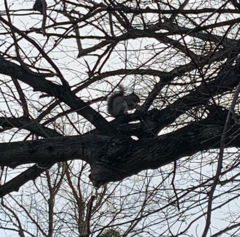 I don't know about you, but my head is spinning.
As someone who has pushed for the climate crisis to be treated like an emergency for 10 years it is weird to sit at home watching what it's like when our elected leaders actually do take an existential threat seriously.
And thank God they do. The coronavirus is like nothing any of us under 100 years of age have seen in our lifetimes.