Issued in the blog on February 26, 2020 at 14:27:00.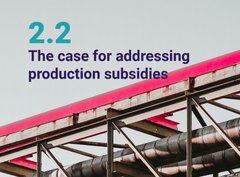 Fossil fuel subsidies in Ireland: Financing Climate Chaos
What are fossil fuel subsidies? Why do they matter?
Friends of the Earth are part of a European project called Citizens for Financial Justice that seeks to inform and empower citizens to make the global financial system work better for everyone. Last year, we commissioned research on the financing of fossil fuels in Ireland and Europe. Producer subsidies work to cut the costs and risks associated with bringing new natural gas reserves into production, and they threaten to derail the holistic social and ecological transformation that is needed.
Issued in the blog on February 25, 2020 at 11:09:00.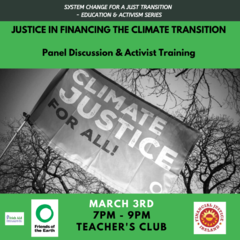 We live in a financial system that does not compensate for the environmental and social damage it causes.Impoverished countries continue to face the worst of the impacts of climate chaos, and have the least resources to deal with it. Attempts by the UN's climate conferences (COPs) to address this incredibly unjust power imbalance - such as compensation for "loss and damage" - continue to disappoint. Next Tuesday March 3rd, Friends of the Earth will host a discussion with Financial Justice Ireland this topic, in the Teacher's Club, Parnell Square, Dublin.
Issued in the blog on February 24, 2020 at 22:09:00.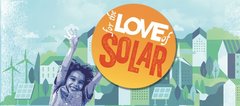 Voting is now live for the Friends of the Earth Solar Schools 2020 competition!!
Our 'For the love of solar' competition is deisgned to help schools all over Ireland to go solar. With thanks to our generous funders, next week we willl be announcing at least 8 schools as winners of solar panels, 4 primary and 4 secondary schools.  But really, we think every school should be a solar school. In fact we think every school, community building, sports club and local authority should go solar, to generate clean renewbale energy right from their rooftops. 
Issued in the blog on February 20, 2020 at 12:18:00.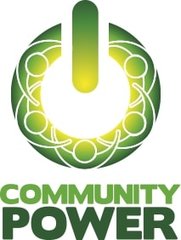 We have been working for years to support policy and legislation changes to enable people and communities take part in the energy transition.  And now, it's becoming real!  Our great friends and partners in the development of Ireland's first Community based Virtual Power Plant, Community Power have become a licenced supplier of electricity, and we've just switch our office electricity so we are buying electricity that is clean, renewable and owned by citizens and communities. And today, if you have a house, business or community enterprise, you can switch too!
Issued in campaign actions.

Change the rules for Solar Schools
Issued in the blog on February 06, 2020 at 14:15:00.
Over the last three weeks, people across Ireland have been canvassing their local areas getting lots of people talking about climate action with their election candidates. We need to make sure every election candidate know the people of Ireland want faster and fairer climate action. 

On Friday - groups are leading canvasses and flyer distributions at busy transport hubs across the country.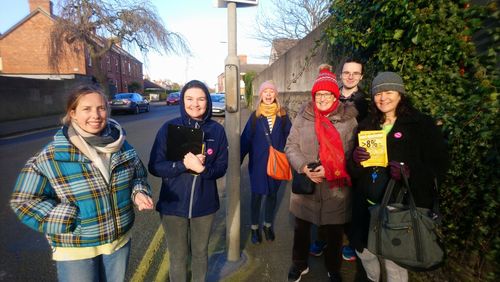 Check out the Canvass for Climate map to find a canvass, or set up one in your area or on your commute to work!
Issued in the blog on February 06, 2020 at 13:50:00.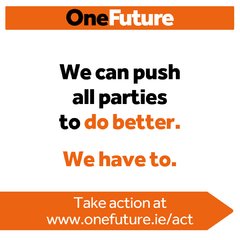 Have your election candidates signed the One Future climate pledge?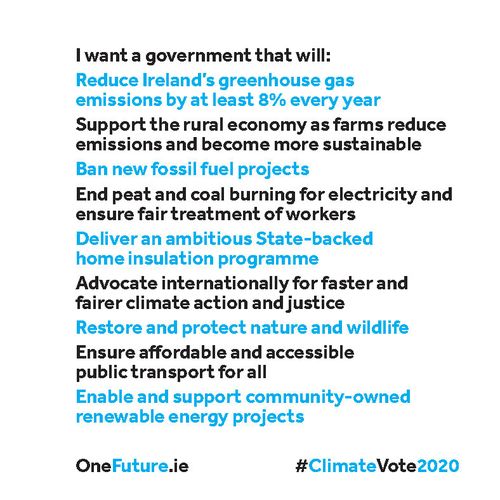 One Future asked 3 climate experts to score each political party's manifesto agains the campaign's 9 demands for faster and fairer climate action. See the results here at the link.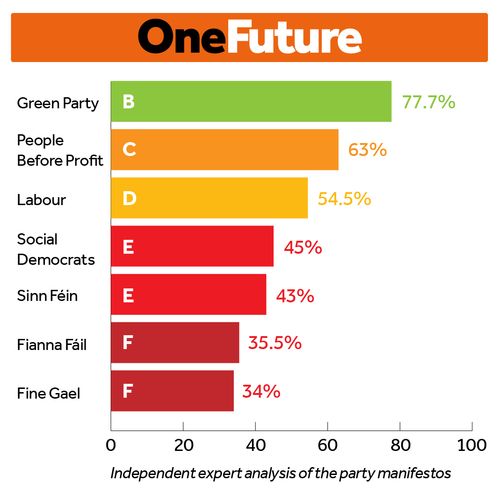 We don't think that's good enough - act now to make all candidates and political parties do more for faster and fairer climate action.
Issued in the blog on January 31, 2020 at 14:12:00.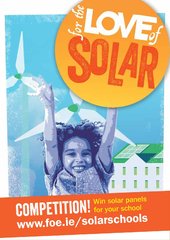 WIN SOLAR PANELS for your local school!
Young people all over Ireland calling for climate action while sitting in classrooms and learning in old buildings powered by fossil fuels. Meanwhile, Friends of the Earth are building a movement behind solar power in Ireland, that's why we are running a competition to put solar panels on schools! 

Enter Now!!

This competition is an excellent opportunity for communities to participate in renewable energy generation, and schools are the ideal place for valuable community-based education to occur. The competition will play an important role in encouraging communities to take the first step on their sustainable energy journey.
Issued in the blog on January 30, 2020 at 17:23:00.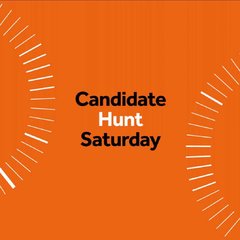 It's no secret that climate has been missing from the narrative of the general election.
The One Future campaign is reaching people across Ireland to make sure climate is a part of this election. One Future needs everyone to get the message out there. One Future needs you!
Take part in the One Future Candidate Hunt on Saturday February 1st and put climate on the agenda of #GE2020 candidates and voters alike.
The Candidate Hunt is a climate-themed treasure hunt, with a list of challenges for you as an individual or as part of a group to complete and share on social media. Each team that takes part and sends photo evidence gets a prize, with silver, gold and platinum level prizes!
Issued in the blog on January 23, 2020 at 14:05:00.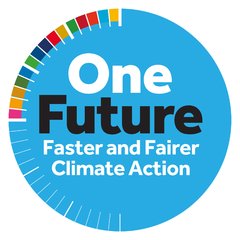 One Future a people led campaign aiming to communicate real and solid climate action to all political parties and candidates before the election on February 8th.
And it just launched yesterday (see the launch photos below) - we need your help to get it off the ground and reach as many people across the country. Actions below!