For the Love of Solar
Petition Text
We're asking the Irish Government in 2020 to:

1. Remove the very strict planning restrictions for installing solar panels on buildings.
2. Allow microgenerators access a feed-in-tariff so that they can sell any excess power they generate, but do not use.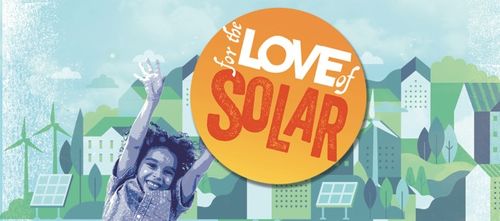 Why This? Why Now?
We love Solar Power! It's clean, free and zero carbon, but in Ireland we have hardly any of it.
And the reason why has nothing to do with how much sun we get! It's because Ireland has unique rules that are designed to make installing solar panels REALLY hard. It is particularly hard for schools.
Can you sign our petition, and help us change the rules? This one is a no brainer.
We are working with schools to install solar so we can show all the benefits of solar, and highlight the challenges. Schools need planning permission for even one solar panel, and they cannot easily sell or share any of the energy they generate at weekends when they are not there to use the power. 
Without a feed-in-tarrif, so much unused renewable energy goes to waste. We want communities to be able to earn money by selling their energy back to the grid.
Minister after Minister has agreed with us that the rules for solar are too restrictive. Yet, action is yet to follow words.
It's time for action, sign the petition!
Are you a school?
Lots of schools have already signed up to help change the rules so every school can be a Solar School. See the schools signed up on the map below. You can sign up too here at this link.